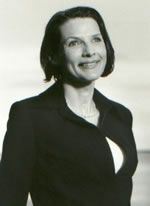 Astrid B. Boening
Research Associate
Astrid Boening (PhD Intl. Studies/University of Miami, MA Intl. Studies Florida International University), has also studied international economics and marketing at the Rome campus of Georgetown University, and Latin American economics and marketing in Costa Rica, Chile and Brazil through George Washington University, as well as at the United Nations in New York. She was the junior researcher to represent the U.S. Atlantic Council at the Palermo Atlantic Forum on the Mediterranean in Sicily and participated at the Atlantic Forum in Berlin 2009. Her master's thesis fieldwork in the Central and Eastern European democratic transitions was undertaken in Trieste, Italy at the Central European Initiative. Her PhD dissertation focuses on the security implications of the EuroMed Partnership/Union for the Mediterranean was supported by grants from the European Commission through the Miami European Union Center.
She has worked extensively on all continents for several MNC's in the telecommunications, air transport and finance fields, and was a research fellow at the UN University (UNU CRIS) in Bruges in 2009, and a post-doctoral researcher at New York University's Euro-Mediterranean Center. Astrid Boening is currently the Associate Director and Post-Doctoral research fellow at the University of Miami's European Union Center, and Lecturer at the University of Miami's International Dept. of International Studies.
Ms. Boening has presented her work frequently internationally, and has published numerous articles on multilateralism and security in the Mediterranean as well as a forthcoming book on emerging hegemons and power re-balancing in the greater Euro-Mediterranean region, to be published by Routledge.